Frequently Asked Questions
What If I've Been Injured and the Other Driver Has No Auto Insurance?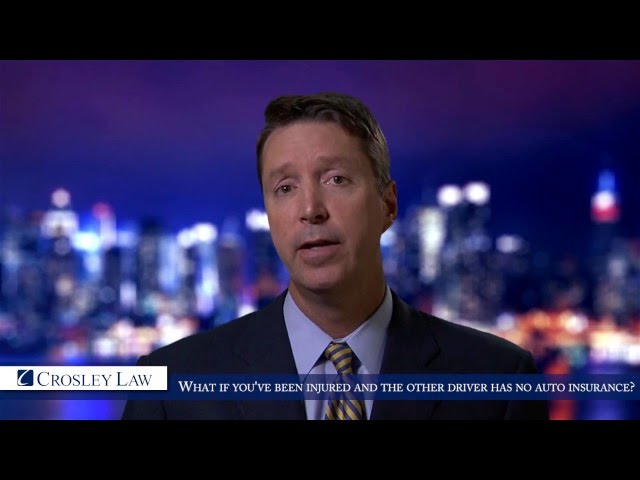 If you're injured in an auto accident and the other driver is uninsured, and has little or no personal assets to pay you, you will not be able to receive liability compensation. This is why it's so important to carry uninsured and underinsured motorist coverage (UM/UIM) and personal injury protection (PIP) on your own auto insurance policy. 
UM/UIM coverage kicks in where the at-fault driver's liability coverage leaves off. This includes situations where the other driver has no insurance, or when they don't have enough insurance to fully cover your damages. 
PIP is a type of no-fault insurance coverage. It will help cover your medical expenses and lost income regardless of who caused the crash. 
If you aren't sure whether you have UM/UIM or PIP coverage, call your auto insurance provider and ask them. It is usually fairly cheap in comparison with liability coverage, and we strongly recommend that you purchase it as part of your policy. 
Should I See a Doctor After a Car Accident?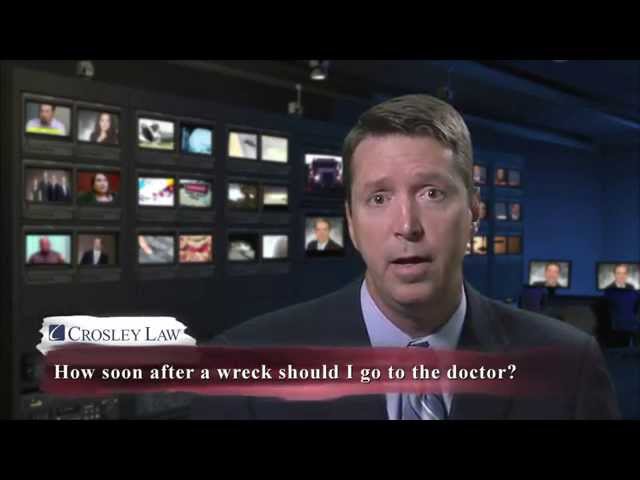 If you notice any symptoms after your car accident that weren't there before—even mild ones—you should seek immediate medical attention. 
This is important not only for your health, but also your legal case. The insurance company will try to downplay injuries that aren't well documented. So, it's always a good idea to schedule a doctor's visit and get follow-up care if you have any discomfort.  
Sometimes, the symptoms of an injury don't become severe until days or even weeks after the crash. Other times, people delay going to the doctor due to financial concerns, or because they expect to get better on their own. 
But the longer you wait, the more likely the insurance company will try to deny the severity of your symptoms, and the harder it is to prove that your condition was directly caused by the crash. 
RELATED: 5 Things to Discuss With Your Doctor After an Accident 
I've Been in an Accident and the Other Driver Was Intoxicated. What Now?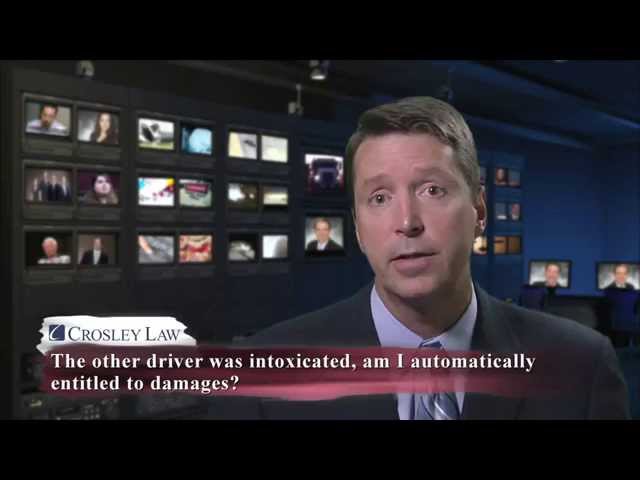 In every car accident case, you must prove the level of harm that you suffered because of the accident, in addition to proving that the other driver was responsible.  
If the other driver was intoxicated, it may be easier to prove that they were at fault for the crash. But you still must show that the accident caused you meaningful monetary damages or interruption to your life. You do not automatically receive compensation simply because the other driver was intoxicated. 
That being said, you might be able to demand punitive damages in an intoxicated driving case. Also known as exemplary damages, these are damages that punish a wrongdoer for especially reckless or willfully negligent conduct. Punitive damages are awarded on top of damages meant to fairly compensate the victim for their financial losses, pain, and suffering. 
RELATED: Drunk and Impaired Driving: A Crash Victim's Essential Guide 
Should you call the police if you've been involved in a car wreck?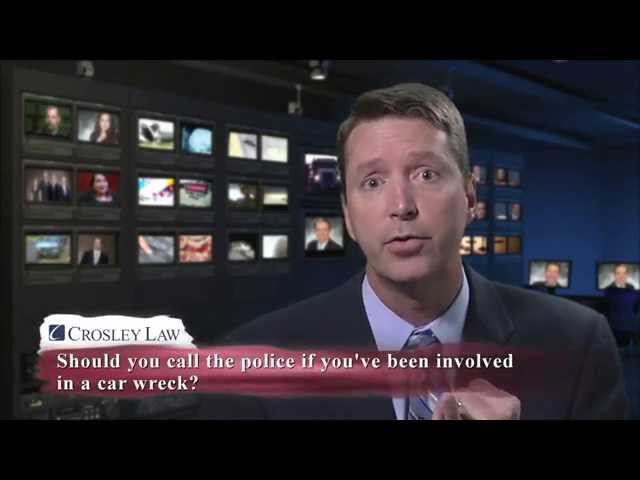 The answer to that question is almost always yes. If there has been any damage to the vehicles involved, you should call the police. If there's any injury claimed by any person involved in the crash then yes, you should call the police. If the wreck was not your fault, it's essential that you have the police there because they are trained and required to document a rudimentary investigation of the crash and to list what they believe the contributing factors are that caused the crash based on that investigation. Those factors end up becoming vital evidence if it becomes a legal claim or court case. The police report will also document the date, time and location, any eye witnesses that the police are able to identify, a description of what each side says happened that led to the crash, any insurance information by each party to the vehicle accident, and a host of other factors that end up being important for an attorney who may later be handling a claim arising from that automobile collision.
The other driver was intoxicated, am I automatically entitled to damages?
In every case, you have to prove the level of harm that you suffered as a result of an accident or an injury or an event. So even though another driver may be intoxicated, you still have to prove how that intoxication crash resulted in harm to you. The fact that a driver may be intoxicated may make it easier to prove that the other driver was negligent; in other words, that the other driver failed to use ordinary care and failed to follow the rules of road that we expect all drivers to follow, but you still need to show what the harm is and how that harm has resulted in a money damage loss or interruption of your life. One other interesting thing to know about intoxication cases is that sometimes there are insurance exclusions that certain insurance policies won't cover or will limit the amount of coverage for an intoxicated driver, so it helps to have a lawyer who is asking those questions familiar with those insurance policies. It also helps to have somebody who will look at all the available insurance coverages out there, including your own insurance coverage.
Do you or a family member
need legal advice?
Crosley Law Firm, PC is a professional corporation of trial lawyers focused on representing individuals and families who have suffered serious personal injuries or wrongful death. If you've been injured, fill out the form for a free consultation, or call 210-LAW-3000.
We Can Help
Request Your Free Consultation