Frequently Asked Questions
What makes Crosley Law Firm different?
How will your case be handled?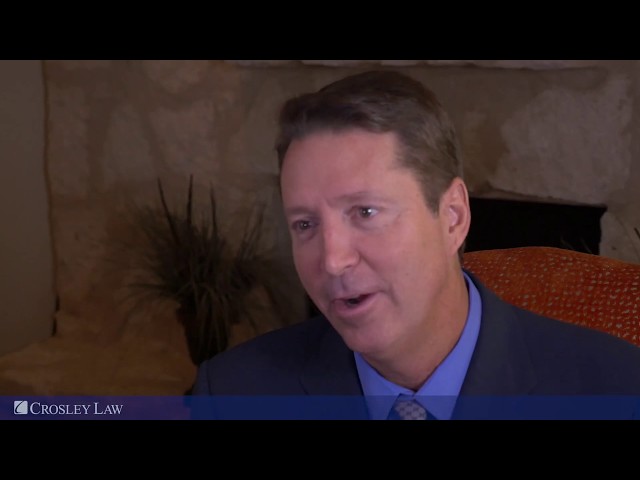 How soon should I contact an attorney?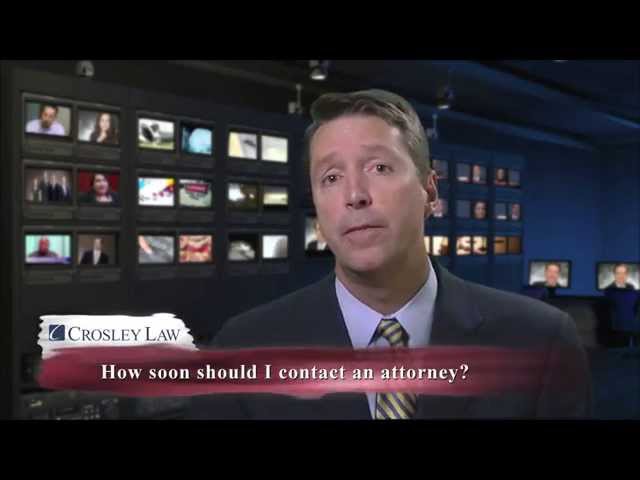 What happens when you hire a lawyer?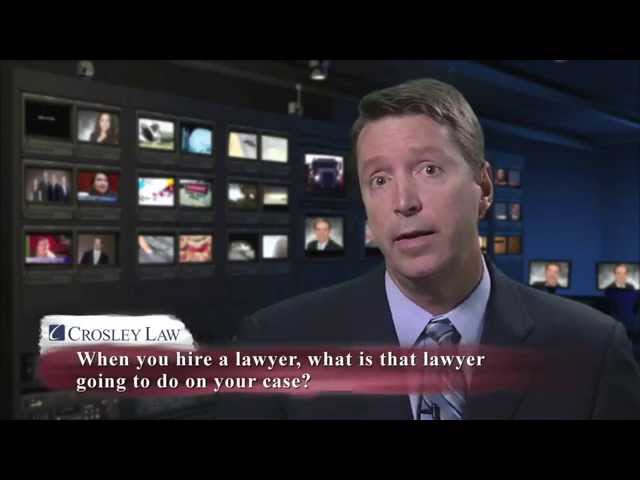 Do you need an attorney for every case?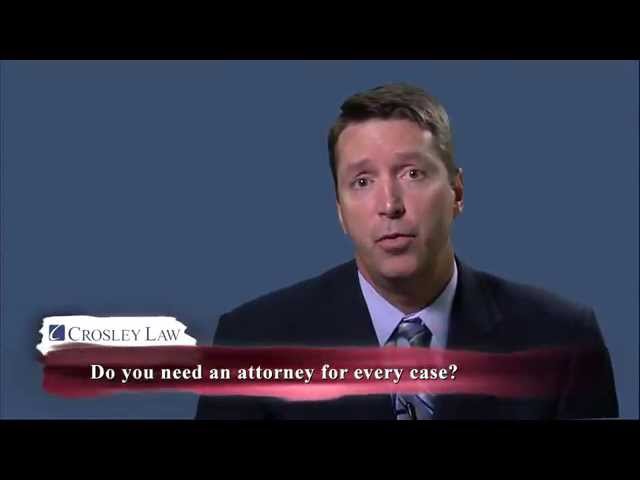 You only need a lawyer if you have a serious or permanent injury or if there are complex issues in your case. If you have a claim that doesn't involve a lot of money and controversy, it probably doesn't make sense to incur the cost or time of hiring an attorney. However, if there is anything serious or permanent or life-changing about your injury then you absolutely need an attorney. People will say the insurance company is offering me X amount of dollars and I don't even have an attorney yet. Should I hire an attorney? Why would I need one when they're already offering me X? In my experience, the answer is that 100 percent of the time the offer ends up being much greater than X with a competent qualified attorney on board. And that's why I think that any serious case essentially requires the assistance of a qualified attorney.
How can a lawyer help with my case?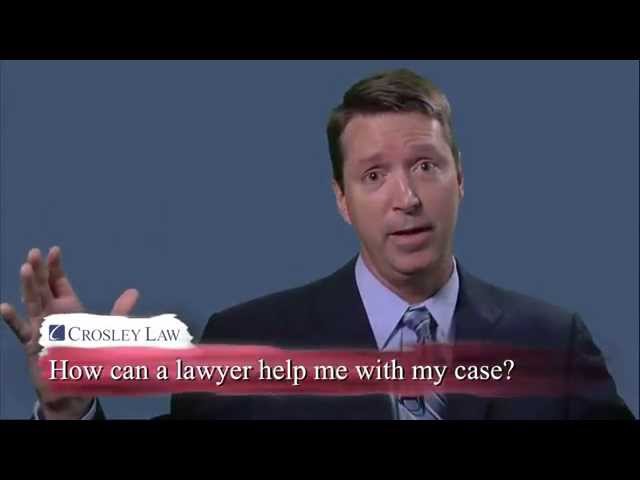 What types of damages am I entitled to recover in my lawsuit?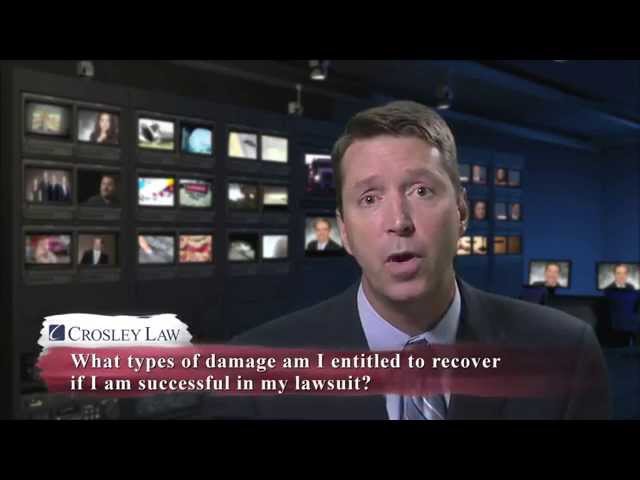 I don't have the money to pay you, can you still take my case?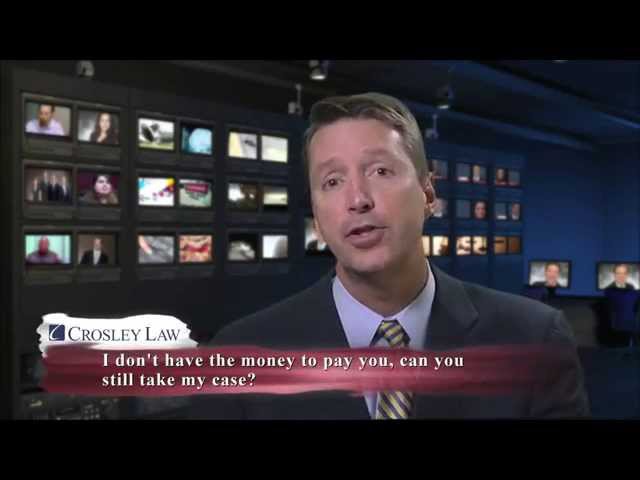 How much is my case worth?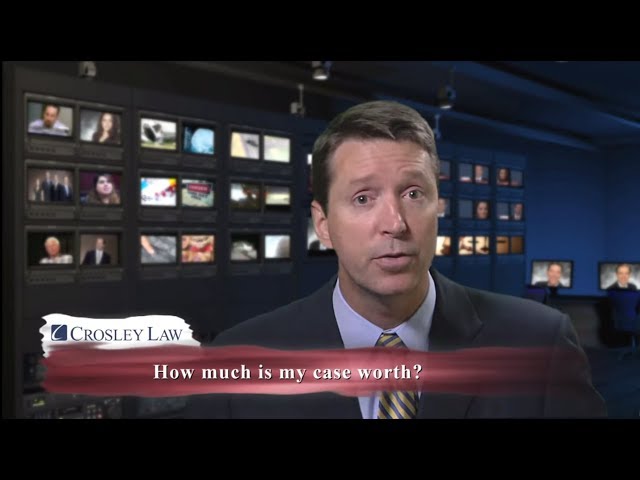 What is fair compensation for my claim?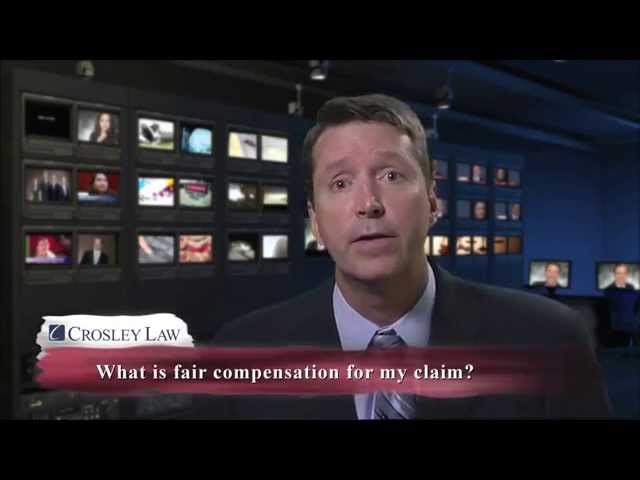 What is a Statute of Limitations?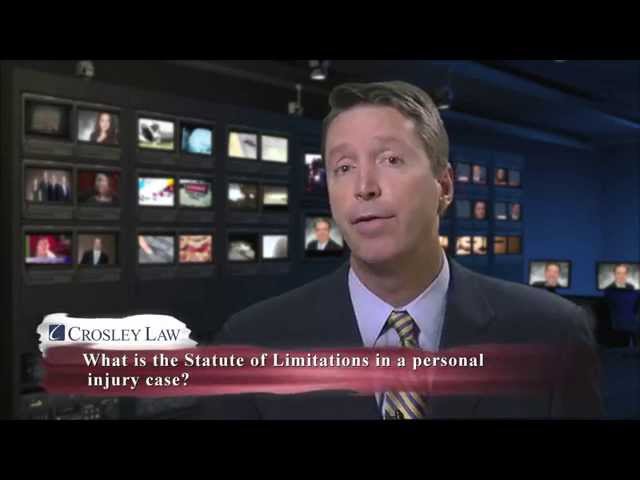 What does it mean to File Suit?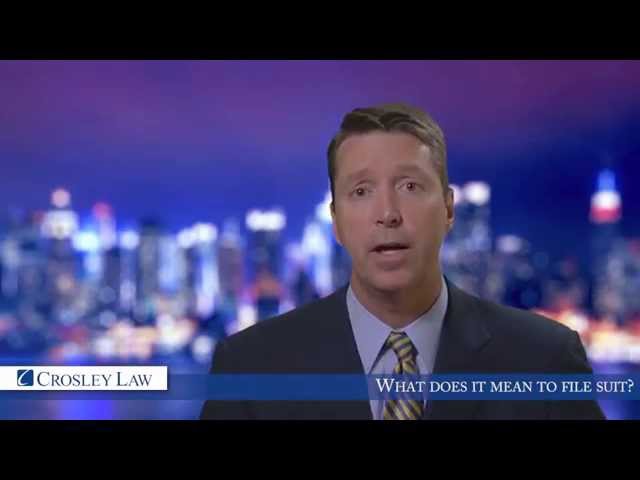 Why hire a lawyer with a track record of success?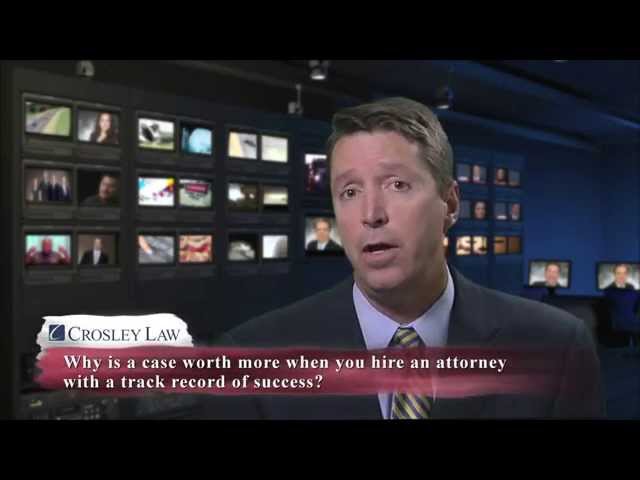 If I file a lawsuit, will someone spy on me?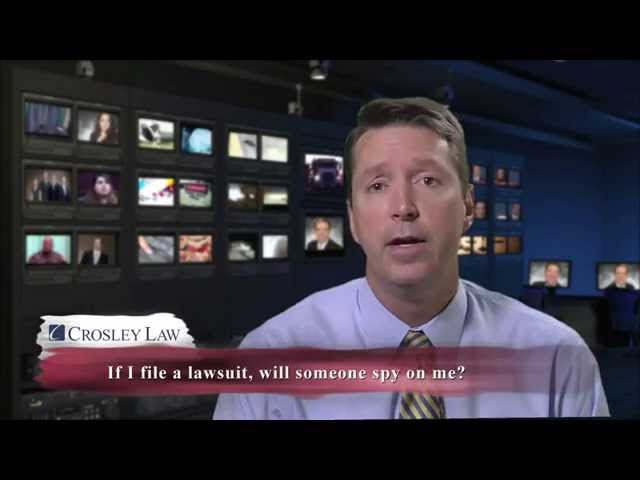 Yes, sometimes. This is what's known as surveillance, and it is legal. Frequently, an insurance company on the other side of an injury claim may hire a private investigator to follow an injury plaintiff and record their activities. What they're looking for is behavior that is inconsistent with the injuries that are claimed. I tell my clients when this issue comes up, just be natural, be yourself. If you are legitimate, truthful, and behaving normally, you've got nothing to fear if you are under surveillance or not.
I'm frequently able to use this surveillance against the other side. For example, I had a little old lady who lived alone and there was a private investigator doing surveillance on her. I introduced all the evidence of surveillance in the courtroom, and it showed her behaving consistent with her injuries in a way that was very truthful, and it underscored and corroborated her claims. It made the defendant trucking company in that case look even worse than they already looked. It ended up making her case into a record verdict for that county. Don't worry about surveillance, as long as you are being truthful.
How do I prepare for my deposition?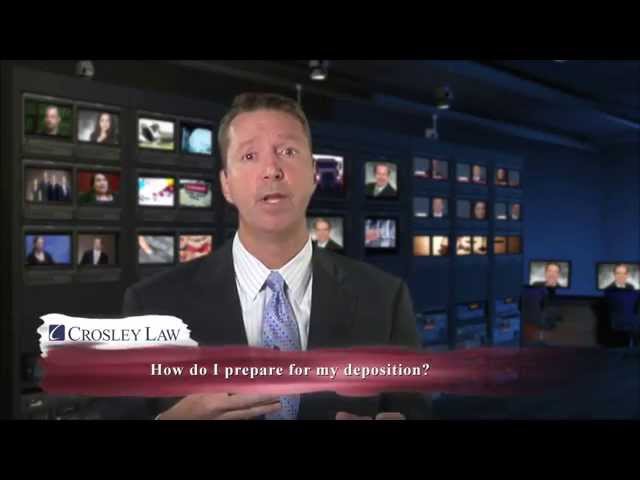 The Importance of Being Prepared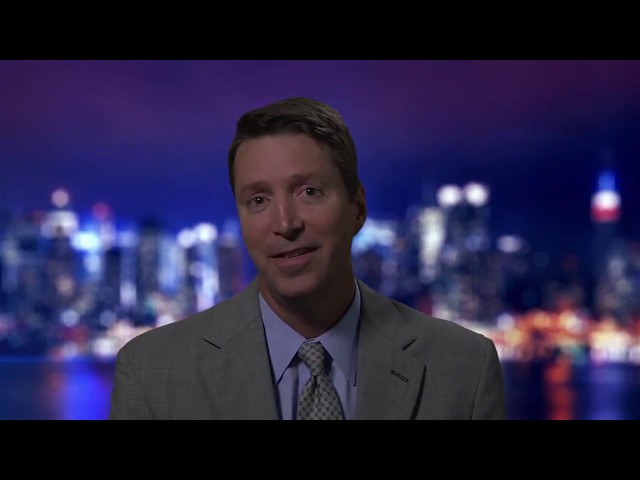 What should I expect if I'm going to have to give a deposition?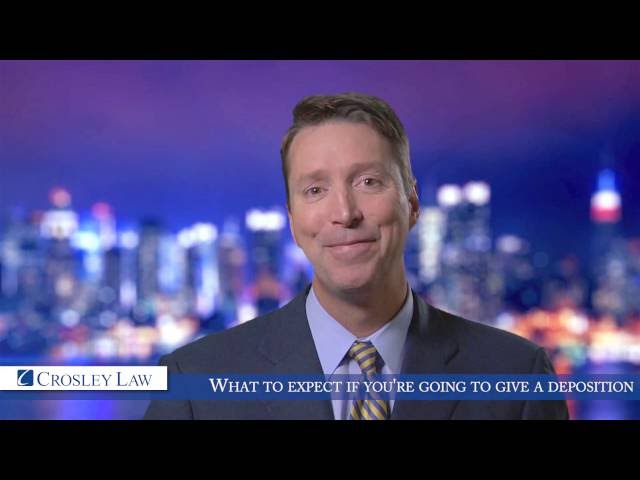 Can My Activity on Social Media Hurt My Lawsuit?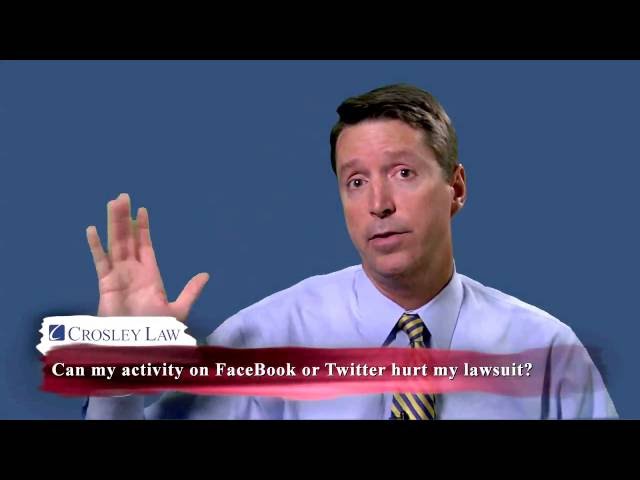 Yes, absolutely. What you post on social media can be used against you in a personal injury case. In fact, you can virtually guarantee that the opposing lawyer will be reviewing your social profiles for any posts that can be used to question your credibility. 
We strongly urge all our clients to be extremely cautious about what they post on social media. Even if you set your profiles to private, you should still evaluate every post as if it could be used against you as evidence in a courtroom. Sometimes, even a seemingly innocent photo—for example, of you enjoying yourself at a party—can be used by a defendant to imply that you're exaggerating your symptoms and bias the jury against you. 
RELATED: 3 Ways Social Media Can Help—And Hurt—Your Personal Injury Case 
My case has been settled. So now what?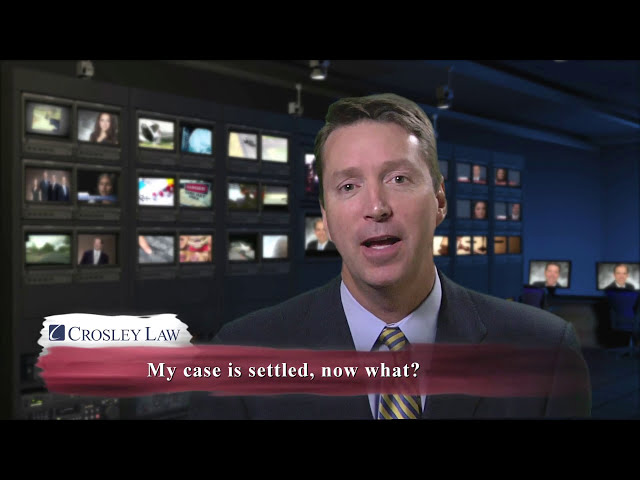 That can be a tough question sometimes, because a lot of work remains to be done after the settlement is reached. Here are some examples. If there are any government benefits that were paid to the client that relate to the injuries that the settlement covers, then you've got to deal with government reimbursement plans, such as Medicare, Medicaid, or other government benefits. If there were health insurance payments made for medical expenses, then typically the health insurance company asserts a claim for reimbursement of those expenses. Sometimes there's hospital liens. Sometimes there's a workers' compensation lien if there were comp benefits paid for an on-the-job injury. There's lots of instances where there are other entities such as hospitals or health insurers are attempting to claw back portions of the settlement proceeds for themselves. It's your lawyer's job to fight to protect as much of the settlement as possible and preserve them for your own benefit.
If the insurance adjuster calls asking for a recorded statement, should I talk to them?
You've been in an accident and the insurance adjuster is calling you asking for a recorded statement, should you talk to them? That question comes up in almost every car wreck case. The answer is, if it is the other side's insurance company there is no rule that says you have to talk to them. In fact, I would encourage you not to until you first talk to an attorney if you have an injury claim. The more serious your injury claim, the stricter that rule becomes. I would never allow one of my clients to talk to the other side's insurance company without first getting advice from me in an injury claim. If it's your own insurance adjuster than it is okay to talk to them about your injury claim. They're there to help you. There are some exceptions to that, and the more serious your injury the more important it is that you promptly seek the advice of a competent lawyer.
Why Are Commercial Trampoline Parks So Dangerous?
Commercial trampoline parks often use a complex or connected system of multiple trampoline beds that create a different set of dangers than what you're used to in your typical backyard trampoline. Also, trampoline parks often employ jump monitors who are still teenagers, or in their early 20s, and who may lack the experience or judgment necessary to deal with seriously injured customers. Finally, many of these commercial trampoline parks are disregarding basic trampoline safety rules, like only allowing one jumper at a time per trampoline bed. In fact, emergency room doctors who are now seeing a lot of high-impact injuries from commercial trampoline parks compare those injuries to those sustained in war or car crashes in terms of the severity of the injury. Meanwhile, the number of commercial trampoline parks is skyrocketing. A few years ago, there were only six trampoline parks across the nation. Now, there will be over 200 including dozens in Texas. Some states, like Arizona, Utah, California, Michigan, have all stepped up to address these safety issues, but trampoline parks in Texas remain completely unregulated.
Do you or a family member
need legal advice?
Crosley Law Firm, PC is a professional corporation of trial lawyers focused on representing individuals and families who have suffered serious personal injuries or wrongful death. If you've been injured, fill out the form for a free consultation, or call 210-LAW-3000.
We Can Help
Request Your Free Consultation